About All Access Homes
Specializing in pre-construction projects and assignment sales in the Greater Toronto Area, All Access Homes is a platinum-level real estate company.
We hear about properties during the first phase of the market, thanks to our relationships with developers, mortgage specialists, lawyers, property managers, and platinum status. Because of that early access, we can present clients with the best prices and the highest number of incentives. Contact us to be the first to learn about new properties!

Our Mission
All Access Homes is dedicated to helping people grow and diversify their investment portfolios. We do so by maintaining our platinum-level status, which ensures we can offer our clients first access and the most affordable prices.
Our team is committed to offering unparalleled service to our clients from the moment they first reach out to us through the final closing on a pre-construction property or assignment sale.
Your All Access Agent
Ryan Taylor began his career in 1995 as a sales representative, and by 2015, he was working as a director of client services for a recruiting agency.
After 25 years of working in sales and recruiting, Ryan made the switch to real estate with help from his wife, Kate Taylor. Kate has over 20 years of experience selling pre-construction real estate and has sold thousands of units in downtown Toronto alone.
Leveraging his customer service background to exceed client expectations, Ryan has sold over $200MM worth of pre-construction in the GTA. Specializing in new construction real estate, assignment sales, land development, and investment real estate, he looks forward to learning about your pre-construction investment goals.

Why All Access Homes
Access
It's right there in our name – you'll get access to pre-construction condos, townhomes, and houses before anyone else.
Specialization
Pre-construction projects and assignments are our sole focus. We'll find the investment or home you're looking for without any distractions.
Mentality
All Access Homes works for you, not the developer, so you can secure a home at the best deal possible.
Expertise
Having closed countless deals in the Toronto area and with over 25 years of sales experience, you're getting the expert assistance you deserve.
Volume
Burlington. Georgetown. Hamilton. Milton. Oakville. You name it; we've got a listing for it. With so many pre-construction projects in the GTA, it's easy to find your perfect fit.
Exclusivity
Get more options with less competition, thanks to our assignment sales. Take over a seller's paperwork and occupy the unit faster than a typical three-to-five-year pre-construction timeline.
Testimonials
Taylor Brimley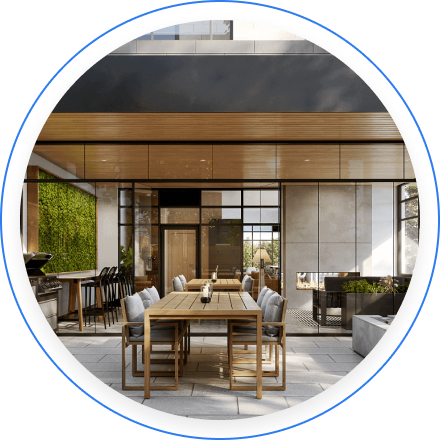 Great customer service
Worked with Ryan on multiple projects. Great agent and very knowledgeable in preconstruction in Halton, Hamilton & GTA