Welcome to the inner circle.
Exclusive, early access to GTA pre-construction investment opportunities.
Pre-Construction Condos & Homes in the Greater Toronto Area
The lowest prices on new pre-construction projects with the highest number of incentives. That's what you can look forward to with help from All Access Homes. As a platinum-level real estate company serving the GTA, we're the first to know about new investment projects – which means you are too.
Secure a unit before a project even breaks ground or buy a townhome without the hassle of excessive competition. No matter what you're looking for, we've got first access.
About Us
Starting from
$499,900``
TBA
JD Development Group
LAKEVU 3
The view from here is clear. There's nothing quite like life on the lake. The highly-anticipated final phase of LakeVu Condos is bringing contemporary living back to Barrie, with a striking new community rising above the pristine shores of Little Lake. Breathtaking views. Boutique designs. The perfect North Barrie location. Stylish, desirable, inspiring. LakeVu Phase Three is coming, and you don't want to miss it.
/13
Next Project
Testimonials
Taylor Brimley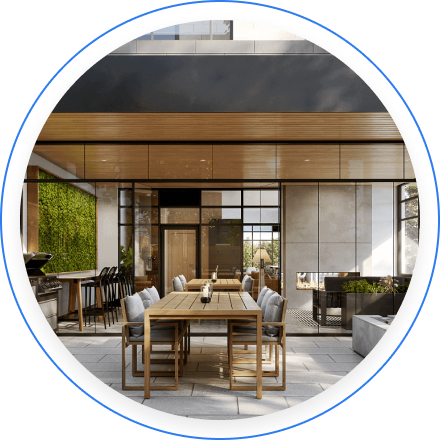 Great customer service
Worked with Ryan on multiple projects. Great agent and very knowledgeable in preconstruction in Halton, Hamilton & GTA
Why All Access Homes
Access
It's right there in our name – you'll get access to pre-construction condos, townhomes, and houses before anyone else.
Specialization
Pre-construction projects and assignments are our sole focus. We'll find the investment or home you're looking for without any distractions.
Mentality
All Access Homes works for you, not the developer, so you can secure a home at the best deal possible.
Expertise
Having closed countless deals in the Toronto area and with over 25 years of sales experience, you're getting the expert assistance you deserve.
Volume
Burlington. Georgetown. Hamilton. Milton. Oakville. You name it; we've got a listing for it. With so many pre-construction projects in the GTA, it's easy to find your perfect fit.
Exclusivity
Get more options with less competition, thanks to our assignment sales. Take over a seller's paperwork and occupy the unit faster than a typical three-to-five-year pre-construction timeline.
Express Your Interest
Pre-construction project competition in the Greater Toronto Area is fierce. The good news? You can greatly increase your chances of securing your top choice by completing a builder's worksheet. A type of "pre-investment wish list," it shows builders you're a serious buyer but comes with zero commitment or obligations.
That's what we call a pre-investment win-win.
Start Your Worksheet
Platinum Perks Passed to You
Many buyers and investors don't realize how important it is to work with a platinum-level real estate agent. We're the first ones to get access to properties when they hit the market. Take a look at the market phases:
Phase I
Pre-market
The developer can host a friends/family event to see if close relations are interested in purchasing.
Phase II
Platinum phase
This is the first market phase and is exclusively available to platinum-level realtors and their clients.
Phase III
VIP phase
Reserved for VIP realtors, their clients now have the option to complete a worksheet for the unit they want.
Phase IV
All realtors phase
Should any units remain available, the property opens to realtors of all levels.
Phase V
All buyers phase
The property is now open to everyone, including buyers who may hear about a unit through general marketing rather than a pre-construction realtor.
In each phase, prices increase, and incentives decrease. Because of that, an agent can't buy their way into platinum status; they must earn it.
As platinum realtors, we're here to pass our access, price, and incentive perks on to you.
Video